Are you ready to kickstart your career?
APPLICATIONS FOR THE 2023 APPRENTICE INTAKE OPEN 1ST JUNE
Apprenticeships on offer:
Diesel Fitter – AUR31220 – Certificate III in Mobile Plant Technology
Auto Electrician – AUR30316 Certificate III in Automotive Electrical Technology
Boilermaker – MEM30305G Certificate III in Engineering – Fabrication Trade
Why Choose MacKellar Group?
Receive a nationally recognised trade qualification
Learn valuable, nationally recognised job skills
Work full time and get paid while learning!
Four year competency based program with workplace based hands on training combined with formal learning through Hastings Deering Registered Training Organisation (RTO), Axial Training and Work Skills Training School
Opportunity to work on various mine sites from 2nd year onwards
One of Australia's Largest Privately owned mining companies
CAT Komatsu and Liebherr Equipment with over 375 large machines in our fleet
Experience in our local;

Fabrication shop
Machine Rebuilds centre
Undercarriage rebuild centre
Componentry rebuild centre
Engine rebuild shop
How to Apply?
Recruitment takes place once a year for Apprenticeships which commence in the following year. You can stay up to date with our application open dates by following our website or social media.
To be eligible, applicants will be required to complete and be available for all stages of the recruitment process. This includes online application (including all documents), completing all online assessments and attending an aptitude test and interview.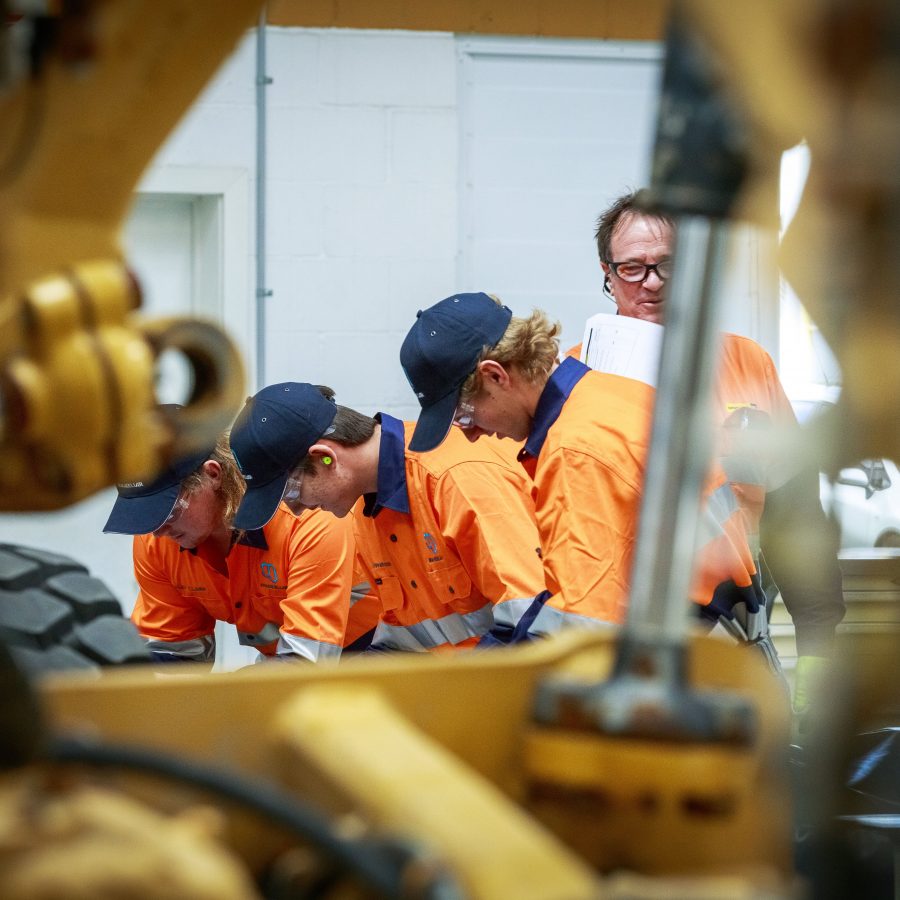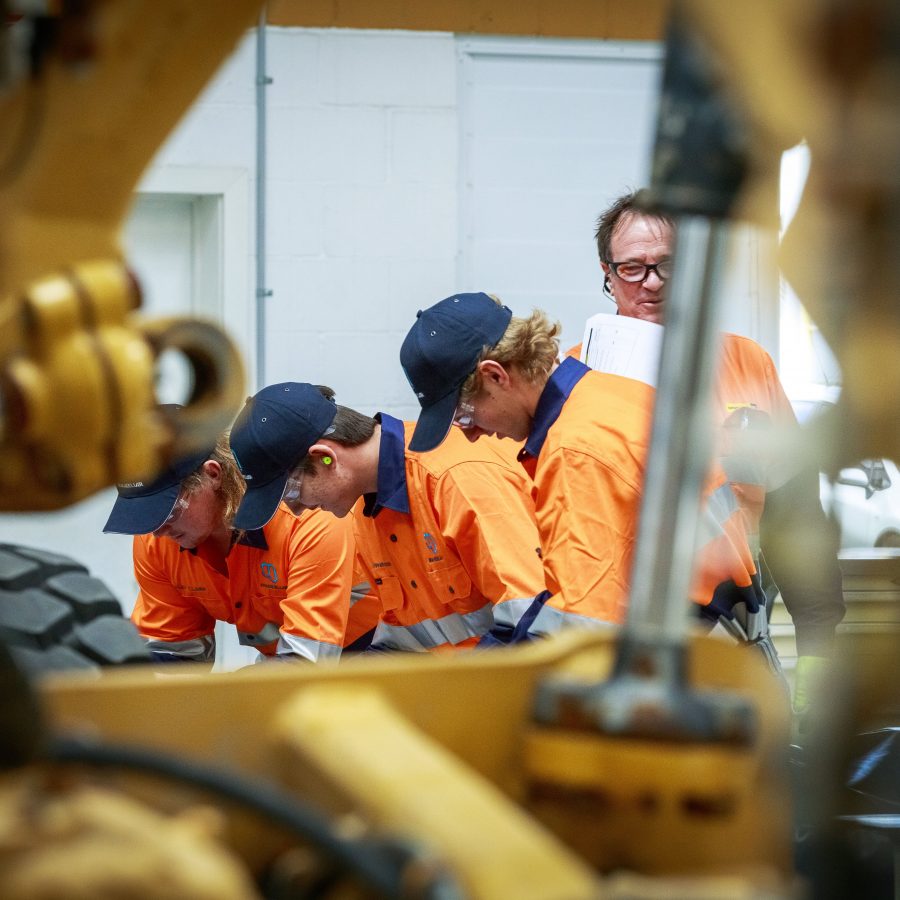 FAQ's
Are apprenticeships only for school leavers?
No, we welcome applications from mature aged applicants. Our current apprentices are from a diverse range of ages and backgrounds.
Do I need to have completed year 12?
As a minimum we do require recent school leavers to have completed year 10 and have achieved sound or above marks in Maths and English.
Can I apply if I live overseas?
You must be a permanent Australian resident or hold a relevant permanent visa at the time you apply. We do not provide visa sponsorship for apprentice positions.
Recruitment Process
1. Online Application:

The online application allows you to tell us who you are, which role you are applying for, your skills and experience and why you want to complete an apprenticeship with MacKellar Group.
Documents you will be required to attach include:
Your resume and cover letter.
Required at a later date:
A copy of your recent school results if you have left school in the last 5 years.
2. Online assessments:

Once your application has been reviewed, we will let you know if you have been successful to move onto the next stage which is a range of online assessments. These assessments can be completed anywhere you have online access. Online testing includes Mechanical, Numerical and Verbal reasoning.
3. Engagement Centre & Interview:
If you are successful to move through to the next stage of the apprenticeship intake you will be invited to attend aptitude testing. The aptitude testing will provide an opportunity to participate in a range of interactive activities including workshop tours, group and individual activities.
4. You will also attend an interview:
This will allow us to gain a further understanding of who you are, and an opportunity to tell us more about yourself and ask questions.
5. Pre-employment Medical and Reference Checks:
This stage of the process will see successful candidates from the engagement centres and interviews progress to pre-employment medicals and reference checks.
6. Offer:
Successful candidates will be formally offered an apprenticeship in writing.


Applications are now open!